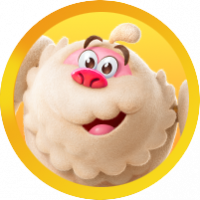 salathiarichard63
Level 2
salathiarichard63

Level 2
About
Username

salathiarichard63

Joined

Visits

14

Last Active

Roles

Member

Points

13

Posts

11

Badges

6
Comments
(Quote) What do you need help with?

(Quote) Hi Stephanie welcome to the game

(Quote) I don't know what you are saying but welcome

(Quote) (Quote) (Quote) Welcome

(Quote) Hello l am 7095 I get booster by playing the free games and let them add up give it a try.

Hi everyone I from Leesburg Georgia and I love crandy crush I have been playing for a long time, I am on level 7096. Some game are very challenging but I love the game...

Hi maliha. It is nice meeting you to. What number is you on...

Hi I'm Salathia and I am from Leesburg Ga. I have been playing Candy Crush for a very long time I am at 7055 level and I would like to make friends on Candy Crush.