How to play Alphabetty Saga for pc on windows.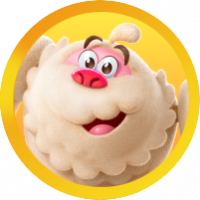 juanmarcelo
Posts: 34
Level 2
How to play Alphabetty Saga for pc on windows.
ATTENTION !: below I detail the steps to be able to play these games on pc with an Android emulator but I warn you that it may be very difficult to install and configure. And there is a strong possibility that it is not supported on all computers.
First you have to download the MEMU emulator from its official website. LINK: memuplay.com
Install the MEMU which is compatible on most windows. You have to be careful that the installer will offer you other programs during the first installation steps. I recommend that you decline all of them and go directly to the emulator.
Once installed, you have to see two icons on the desktop. The Memu and The multi-memu. Start the Multi-Memu.
Once inside the Multi-memu press the NEW button and install the memu for version 5.1 of Android.
In the row of android 5.1 press the start button and wait for the emulator to load.
Once loaded they should go to the "Play Store" where it will ask them to start with a google account (they must have a google account or create a new one). Inside the play store they will look for the game for this version the "alphabetty saga".
Once installed you can play it..