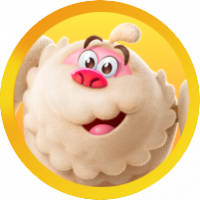 mackem003

Level 3
About
Username

mackem003

Joined

Visits

82

Last Active

Roles

Member

Points

44

Posts

65

Badges

9
Comments
Hi I understand what you say but surely if you have players in Custom 5 who don't compete the same as you do you can choose to remove them next time. Not sure as I've not been involved. Anyway thanks for your assistance

Hi Freddy Many thanks for your input. My points are ok as I only played one time and then checked the others daily. I've had good players recently and achieved the final number of points on numerous occasions. I've heard of this custom teams but u…

Hi Teeny Knits Thank you It used to be 25 points when first logging in. Now it's 19. If Candy Crush don't want to give boosters then stop it altogether The game over the past three months has deteriorated and hopefully something will be done.

Hi Thanks for your assistance

Hi Aijaziqbal Thanks for the information regarding Fantastic five. I've checked and it only shows 7000 points not the 15,000 as per your answer. Also I don't see the choice of selection of teams. Maybe I'm not eligible for the selection of players …

Hi Spieler With reference to the Fantastic five it would be greatly appreciated if I had the custom team choice. Unfortunately I do not and not sure when you qualify for it Can someone please explain when you are eligible

Hi Freddy Excellent idea anybody playing must contribute to final total or no rewards for them.

Hi Aijaziqbal I agree with you 100% it's good to complete the level without depending on boosters. My only opinion is that any boosters which are available need to be amended.

Hi Freddy Excellent idea anybody playing must contribute to final total or no rewards for them.

Hello Sweetice I understand but over the past 4 to 6 months more than free moves has changed to make the game more difficult. Fantastic five,Episode race not good. I'm sure Candy Crush management want more players to play and less complaints

I understand your comment. But it's over 3 months since I had free moves so it's very difficult to progress. Not only does free moves help but Fantastic five used to also,but now it is also no good. The Fantastic five selection needs to be urgently …

Hi Candy Crush announced all this week 24hrs free lives. I started my free lives on Wednesday and today Sunday it tells me it's finished Candy Crush that is not all week. Also why we are very grateful for this generous offer to help us get through…

Hi Freddy Thanks for your assistance and I have done as you suggested but still the same. I will just continue and would be very happy if Candy Crush would reply to me.

Dear Sukanta I'm still waiting for your answer about stop recieving same person asking for lives. ?????????

Glenn  Thanks  No I've not opted out of the game . Not that bothered about it as I wrote before it's not a good item. Too many times only two or three people play it. Candy Crush should remove it and try something else. The new one Chocolate Box i…

Dear Sukanta  Thank you for your assistance  I'm using an Android Samsung tablet  Thanks 

Dear Flanje  Many thanks for your assistance  I checked the settings and all is ok,but still the same . Also my internet is perfect 

Hi Albert  I don't mind giving life's also but when the same person sends eight and more requests that's a bit too much 

Dear Sukanta  The main problem is like you said the selection of the specific players. Candy Crush selects any players so new players who have easy games are playing against older players with nearly 100 ranking. So the new players will win as you …

I did not send to your email I do not know it. Obviously we are not going to solve this problem  Why do Candy Crush arrange these fun games if no rewards to be gained. Other fun games like Candy Pet and Space race you benefit from them.