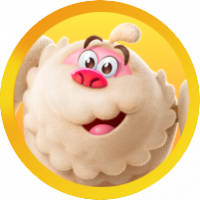 rusty2
Level 2
i like music all sorts.Movies,whales,dolphins,tigers,lions,cats,dogs etc.
rusty2

Level 2
Hi.My name is rachelle.Im from new zealand,im on level 383.What other levels are anyone else on ?
About
Username

rusty2

Email

Joined

Visits

50

Last Active

Roles

Member

Points

21

Posts

5

Badges

9
Activity
@rusty2 ..Hi there

Welcome to our Sweet community..Im currently on level 767 on Candy Crush Saga/401 papa pear/ 90 on Blossoms blasts/ and 80? On bubble witch Saga 3..arw you finding everything ok? Just ask..dont be shy..You are amongst friends..Have a Sweet day! 😘🤗🍭💞

So you're taking your time with it, cool.

Keep it going, have fun...