How to unsubscribe from email listings or block Facebook notifications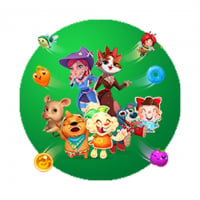 Community_Team
Posts: 1,845
System
If you want to unsubscribe from emails send from King then please click on the Unsubscribe link placed in the footer of the email.
If you recently have contacted King Player Support Team you might have gotten an email back with a ticket ID. The ticket number you have received is your receipt number and can be used in case you have further questions or comments. 
If you would like to block all the notification on Facebook related to an app you can do it following the procedure in this hyperlink: https://www.facebook.com/settings?tab=blocking. This procedure will stop all the notification related to each game you will block, but in case you're playing the game, this procedure will also prohibit you from receiving or sending help from or to your friends.
This discussion has been closed.