Is my Android device compatible with the game?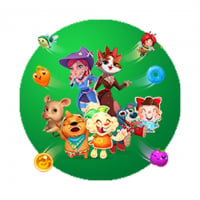 CommunityTeam
Posts: 1,955
System
As technology is constantly advancing, it's not possible to give a specific list of devices which are or not compatible, as this regularly changes.
To give some broad guidelines, if your device is older than 2 years since it's manufacture, it's possible the specification may no longer be sufficient to deliver the seamless and feature-packed content you're familiar with.
If your device is older, we can only provide recommendations which might free up the necessary resource to enjoy the game.
- Be sure to close other background apps, to maximize memory and processor
- Turn the device on a regular basis, as this clears down the background caching of data. Leave it off for 10 seconds as often as is practical.
-Make sure the OS is updated, Android 5 or later version is required. 
Some additional things to consider are making sure that you have updated your Android OS version. Usually you can do that by navigating to Settings > About Phone > System Updates > Update. 

Reseting the Settings in the Google Play app can also help:
-Go to apps and find the app called 'Settings'
-Locate the menu called 'Apps'
-Scroll down until you find the 'Google Play Store'
-From here click on 'Clear data' then clear cache.
-Please notice that you will get a warning when clicking the 'Clear data' button - don't worry as it's just a reset.
-Reboot the device and try playing again. 
Please note that boosters and lives are not saved through our servers which means these methods can reset your saved up boosters or lives. 
This discussion has been closed.