🎶
Meet the Audio Team
and share your feedback
HERE!
🗞
September Monthly Newsletter
HERE
🌶 Check our
Hot topics
HERE
Is your game crashing on PC- King.com?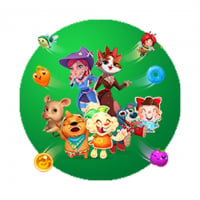 Community_Team
Posts: 1,897
System
While technical issues are very frustrating, the great news is that they are also generally quite easily fixed. The first thing we need to do is make sure that your device is running as smoothly as possible. 
We kindly ask you to follow these simple steps below which fix the vast majority of issues: 
First of all I recommend that you try playing in another browser (E.g if you are using Internet Explorer for example, then try with Google Chrome, Mozilla Firefox, Microsoft Edge or Opera).
You can download them from the following links:
http://www.mozilla.com/firefox/upgrade.html
https://www.google.com/chrome/browser/desktop/index.html
https://www.microsoft.com/en-us/download/details.aspx?id=48126 
Now please visit the following link https://www.whatismybrowser.com and make sure that your Flash player etc are all up to date. If anything is not up to date then simply click on the Update button to install the latest version.  
 Here is a useful video that will show you how to perform these steps: http://youtu.be/OESCE4Jj2tU
Still having a problem with your game? Why not ask other players for help in our Community? Here you can also discover our Community Superstars, competitions, off-topic conversations and much much more! 
Simply go to the home page here and select the game you wish to explore. 

This discussion has been closed.