⭐️ The Community has a brand new look! Learn what's changed and give us feedback on the new layout
HERE!
Can I sync my progress between Facebook and King.com?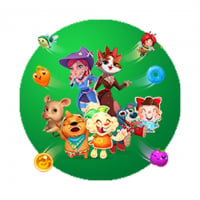 Quite simply: yes, you can! It's really straightforward to sync your progress between Facebook, mobile and King.com, which means if you would like to switch platforms, you can easily do so without having to start the game again.
To sync your progress with King.com, please complete the following steps:
Go to the King website at King.com
Log in using your existing King profile, or create a new King profile if you don't already have one.
Click on the 'Settings' icon
Select 'Account'
You will be prompted to confirm your password
Select the option 'Score and progression sync' and then proceed to enter your Facebook login information
Once complete, your progress will be updated across all King games on King.com
This discussion has been closed.