Share your experiences and feelings - we're all in this together ❤️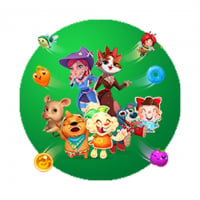 Hey friends!!
We're living a very special situation, and it's normal to feel scared, angry, sad, bored...everyone has their own feelings, thoughts and experiences- and it's ok!
We'd like to know about yours!! Is your game helping you pass these long hours? Are you playing with your family? Competing against a friend? Taking turns for playing on a tablet?
Go ahead and share your stories with the Community below!❤️
Comments