🤩Welcome the New Superstar Team
here
!
Do you know some of the links located in this community?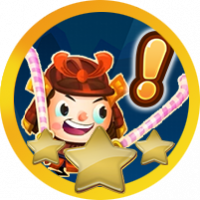 Elsa
Posts: 28,060
Superstar
Do you know that we have a lot of talented and caring members of our community who love to share their knowledge. They share tips and helpful videos for your games. Check out their messages below! This message is going to be for links in this community. If you want to share some trivia then follow the link HERE.

"Mother of Superstars. Relentless and passionate like no one else."

❤️ ❤️ ❤️ ❤️

Leave a Comment