🎶 Meet the Team behind the audio magic and give us your feedback
HERE!
🌶 News & Hot topics
HERE
! // 🎀 Discover all King games
HERE
!
📬 New Monthly Newsletter!
Don't miss it!
La Communauté recherche des Ambassadeurs!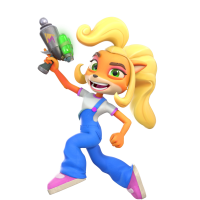 QueenMia
Posts: 12,942
Community Manager
🌟 Nouveau dans la communauté? Inscrivez-vous ici en seulement 2 secondes! 🍒
Bonjour à tous !
👉 Aimez-vous aider les autres dans la communauté? Oui ? Alors génial, vous pouvez devenir un Ambassadeur !
🌟 Comment ?
Avez-vous aidé d'autres joueurs récemment ? Avez-vous été actif dans la Communauté ? Êtes-vous passionné par les jeux King ?
Si vous avez répondu oui à ces questions, alors vous avez toutes vos chances de devenir l'un de nos premiers Ambassadeurs Francophones.
🌟 Qu'obtenez-vous en devenant Ambassadeur ?
. Le rang d'Expert dans notre Communauté
. Une signature unique d'Ambassadeur
. Des lingôts gratuits dans votre jeu préféré tous les mois... 🎉
🌟Rejoignez @Nat09, notre première Ambassadrice sur la Communauté !
Alors, intéressé ?
Commentez ci-dessous si vous êtes intéressés 👇  
On se voit sur la Communauté et d'ici là n'oubliez pas de vous amuser 🍒
No account yet?
Sign up here i
n 2 seconds!
Leave a Comment