💎 Game of the Month: Meet Diggy!!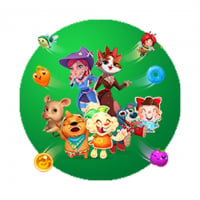 Community_Team
Posts: 1,844
System
🎈 New to the Community? Register here in just 2 seconds!
💚 Want to play Diamond Digger Saga ? Download it from your app store now! ➡️ HERE
May is Diggy's Month...and full of exclusive surprises!!
Do you already know our Diggy? Or do you want to live epic adventures in the lands of Diamond Dale, Turquoise Meringue and beyond?
Lucky you! Both if you have already joined him, searched with him for gems and are a big fan, or you have never heard about this magical and adorable creature and its digging treasure hunt, May will be full of surprises!!
Exclusive information, flashbacks to the beginning of the Saga, tips and more about the story behind the game, we'll dedicate this month to Diamond Digger Saga!
Are you ready for this Saga? So stay tuned because we're about to start!!
Comment below if you have ever played this King game or if you would like to!! 👇
Leave a Comment