💎 Diamond Digger Saga: That moment when Diggy was...furry??!!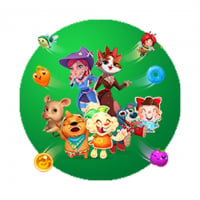 Community_Team
Posts: 1,845
System
Hello friends!
Ready for some Diamond Digger Saga fun facts? Let's start today!!
Did you know our Diggy was furry at some point? The art process behind a character is long and there are many things that can change...but can you imagine a furry Diggy?
Or maybe you not only can imagine, but even remember him?
Which Diggy do you prefer? Comment below! 👇️ And...stay tuned for more fun facts to come in the next days!!
Leave a Comment