Sign up here and become a part of the Community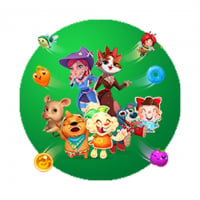 Community_Team
Posts: 1,844
System
Welcome to the Community!!
We're glad you've found your way to us, and we're sure you have a lot to say and share with your fellow players. In order to be able to comment or post your discussions, you'll need to sign up first.
How to do this? Easy! 🙌
Just click here and create your Community account!
❗Bear in mind it's not the same account you use in your game and it's not the account you use when you log into King.com, it's a Community account; that means you'll need to create one the first time:
Of course you can use the same user name (if it's available) you use in your favorite game, and the same email address. 😊
So, aloha, New Bee, and we hope to see you around!!