☀️ Introducing the King Accessibility Heroes! Check it out
HERE
🎤 New Featured CM of the Month!
HERE
🌶 News & Hot topics
HERE
! // 🎀 Discover all King games
HERE
!
 🐞  Von A bis Z- Goldbarren gewinnen und zusammen spielen! (BEENDET)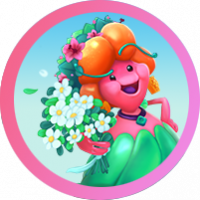 Lola_Pop
Posts: 7,080
Community Manager
👉️

Noch kein Konto in der Community? - Clicke hier, um mitzumachen !

🐞

Hallo liebe deutschsprachige King-Fans!!

Es ist höchste Zeit für einen neuen Wettbewerb hier in unserem Eckchen, glaubt Ihr nicht?

Diesmal hat uns unsere Botschafterin @Spinnifix inspiriert: lasst uns ein Wörterspiel spielen!!

Und so geht es: der erste Spieler schreibt ein Wort, welches mit A beginnt- der zweite Spieler eines, welches mit B anfängt, und wir machen weiter...von A bis Z!!

🐞

Wir werden 3 Spieler auswählen, die jeweils 20 Goldbarren in ihrem Lieblingsspiel erhalten!

🐞
Ihr habt Zeit bis zum 10. August um 13:00 CET.
🐞
Die Bedingungen findet Ihr hier (auf Englisch)
🐞
Ich wünsche Euch viel Spaß & viel Glück!!🍀
Esszett (ß) ist dabei, aber diesen Buchstaben können wir diesmal auslassen- es gibt kein Wort auf deutsch, welches mit Esszett (ß) beginnt!

Want to PLAY more?
Leave a Comment