What king game should I play next?!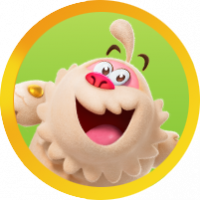 [Deleted User]
Posts: 11,816
Level 2
Hi peeps! 🤗
So I decided to create this poll to see if ya'll could help me choose what King Game to play next. I've been playing CCS for more years than I can count and I love it. I had not wanted to try a new game for ever until I met my friend @Nat09 here in the Community and she finally convinced me to try CCFS. I am obsessed with it!
Now, I would like to try another King Game but don't know much about them so I'm having a hard time picking.
➡️ Help me out by voting on this Poll and feel free to leave a comment with your vote and suggestions as to why I should play the game you voted for. 
(I have not included all the King Games in the Poll as I kind of know which one I'd for sure not be interested in.)
Thanks! 🙌
Dani 🇦🇷
What king game should I play next?!
49 votes