❓WHAT DO YOU THINK YOUR OPINION MATTERS 💖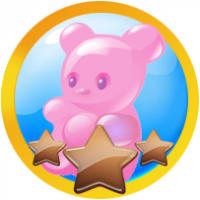 PrettyBubbles
Posts: 4,243
Superstar
Want to join no account then register here in 2 minutes
Hi 🙋‍♀️ Guys and Gals 👫 As you will have noticed @Elsa and I have been busy 🐝🐝🐝 creating continual fun for you all with contests, stories and just for fun polls. We are enjoying it so much 🤸‍♂️🤸‍♀️ We thought 🤔 let's ask for your feedback. How are we doing ❓
Please vote and then all we ask is just post 📮 your game.
Or maybe you have a favourite 😍 Or maybe you have your own idea 💡 of fun 🥳 If so tell us and we will do our best to produce it for you.
Game terms and conditions can be found here.
❓WHAT DO YOU THINK YOUR OPINION MATTERS 💖
This is a public poll: others will see what you voted for.
Leave a Comment