The Acts of Kindness Diaries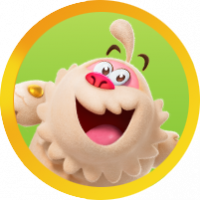 Hi there peeps!
📌 It was 1982 when American journalist & author Anne Herbert scrawled the words "practice random acts of kindness and senseless acts of beauty" on a placemat at a restaurant in California. From then on, her words spread from bumper stickers to calling us to lives of caring & compassion. 📌
🔶 The concept of random and small acts of kindness continues to spread to this day so I thought we could help carry it on here until the beauty of simple kindness touches us all.
So... think about that time when a stranger randomly did something for you.

🔸

Or about that moment you witnessed when some did something randomly kind for someone else.

🔸

Also, since it is kindness that we are speaking of here, consider those times -which I'm sure are many- when some you love showed you kindness in an unexpected way or when you yourself unexpectedly did something randomly kind for someone else.

🔸

And how about telling us some kind act you've seen or received here in the Community as well?
🔸🔸 I'm sure you will all have many of these experiences to share so feel free to comment as often & as much as you want and let's multiply the kindness!
Comments