💍Join the Diamond Diaries Level 2000 Celebration
HERE
🌶 News & Hot topics
HERE
! // 🎀 Discover all King games
HERE
!
👩 Your own future 👨‍🦰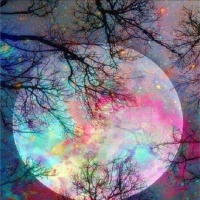 Spinnifix
Posts: 14,978
Legend
Hello Friends
It's time again for a contribution from me.
I've thought of something:😏
Have you ever asked yourself this question!
If you had a wish, what would your future look like and how would you be able to shape it yourself.
Please only use your imagination and your own feelings, express and post here.
The real and current, please remove from your head for this moment !!! 🍀
Have fun💓
💓
Where there's a will, there's a way
💓
 😉
One look at my profile would help everyone!
👍
 Did you know that there is now an
international room
for German - French - Spanish?
 🍐
Player Expert for Papa Pear
🥥
Leave a Comment