👍 Name attractive titles for levels 1 - 5 in the point system !!! 🧐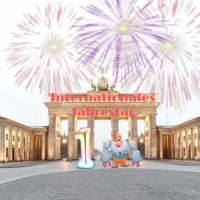 Spinnifix
Posts: 17,824
Ambassador
Hello dear players
I would like to start this discussion on @wykoon 's poll. Thanks to Wykoon for your great question.
As a player, you want to get a nice title. I would like to exchange the titles Levels 1 - 5 with your help. I don't like being called that as a level.
Who likes to say: I'm level 3, for example.😏
I would like to contradict that. There are so many beautiful names out there and I've been thinking about them myself for some time.
Unfortunately I haven't thought of anything yet and that's why I would like your help!
Please share nice names: What would you imagine and what would you like to be called?
Many Thanks😎

💓
Where there's a will, there's a way
💓 
😉
One look at my profile would help everyone!
👍 
Did you know that there is now an
international room
for German - French - Spanish?
 🍐
Player Expert for Papa Pear
🥥