King Community Legends - Hall of Fame!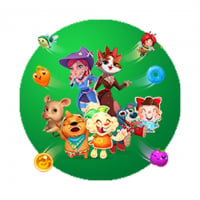 Dear community,
We are opening a new section in the forum, the Community Legends - Hall of fame!
In this space, we want to celebrate your achievements in the community and get the recognition you deserve! Once you level up to any of our Legend levels, don't forget to visit this new section and share the news of your brand new community-level achieved!
⚠️ Have you leveled up to any of our Legend Levels? Drop a comment below!
As our dear Mod (Miss_Dani) mentioned, keep playing, keep helping others & keep having fun, you'll be on the top in no time!
Go to the following thread and see the different Hall of Fames and which community members have already reached these levels:
_____________
See below the list of Community Legend levels:
Legend = 5,000 points & 1,000 Posts
Sweet Legend = 10,000 points & 5,000 Posts
Crushing Legend= 25,000 points & 10,000 Posts 
Marvelous Legend = 50,000 points & 25,000 Posts 
Royal Legend = 75,000 points & 50,000 Posts
Divine Legend = 100,000 points & 75,000 Posts
Epic Legend = 250,000 points & 100,000 Post
Ultimate Legend = 500,000 points & 250,000 Posts
___
Would you like to know more about the "Road to become a King Community Legend"? Find all the information HERE!
Comments
Leave a Comment