🏆 Badges for fair competitions 🥇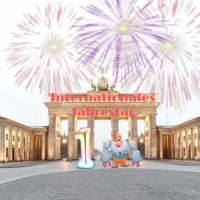 Spinnifix
Posts: 18,423
Ambassador
Dear Gamer
For my discussion, I would now like to start a survey on this. I would like to have 2 types of competitions for badges.
Because without money you sometimes don't get any badges that are offered here.
I am always for fairness and honesty.
How much do you like it?
Badges for the money players and badges for the non-money players
Please vote for what you think and want yourself !!!
Thank you
@Diamond Lim @Freddy_ @hechicerilla @Miss_Dani @mahdiealmahdie @me6412 @Nat09 @DieOmimi @MountainMom
🏆 Badges for fair competitions 🥇
50 votes

💓
Where there's a will, there's a way
💓 
😉
One look at my profile would help everyone!
👍 
Did you know that there is now an
international room
for German - French - Spanish?
 🍐
Player Expert for Papa Pear
🥥