🎨 New in the Hub: The Art Nook!
Share your King Fanart!
☀️ Introducing the King Accessibility Heroes! Check it out
HERE
🌶 News & Hot topics
HERE
! // 🎀 Discover all King games
HERE
!
⭕ Lasst uns über die Punkte sprechen ⭕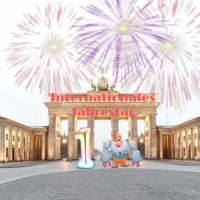 Spinnifix
Posts: 17,025
Ambassador
Liebe Freunde
Das Punktesystem ist hier ein großes Thema, den einen gefällt es und den anderen nicht.
Ich habe nun mal bissel in meinem Profil gestöbert und ein Abzeichen angeklickt um einfach mal nach zusehen, wieviele noch daran beteiligt sind.
Davon habe ich mir einen Spieler rausgesucht. Diesen Namen habe ich absichtlich weggelassen.
Hier das Foto!!!
Ich war sehr überrascht, denn ich bekomme für jedes Abzeichen nur 2 Punkte.
Deshalb mache ich diese Diskussion.

💓
Where there's a will, there's a way
💓 
😉
One look at my profile would help everyone!
👍 
Did you know that there is now an
international room
for German - French - Spanish?
 🍐
Player Expert for Papa Pear
🥥
Leave a Comment