🙋‍♀️🙋‍♂️ Player and his idea 💡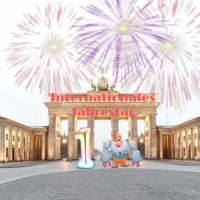 Spinnifix
Posts: 18,513
Ambassador
Hello dear players!
Now a thought occurred to me and I want to help the players with it. Players give their thoughts in the idea areas and after the idea has been opened, a vote can be taken. Some of them are rejected and some are implemented. That's why I'm doing this survey to keep encouraging players to come up with his idea. I figured that the player would implement the idea that he would get a reward for it. It could be gold bars for this game. Therefore I would like to know from you what you think about it!
Please the lists! Many Thanks🤗
🙋‍♀️🙋‍♂️ Player and his idea 💡
53 votes

💓
Where there's a will, there's a way
💓 
😉
One look at my profile would help everyone!
👍 
Did you know that there is now an
international room
for German - French - Spanish?
 🍐
Player Expert for Papa Pear
🥥