🥇 Badge for points 🔘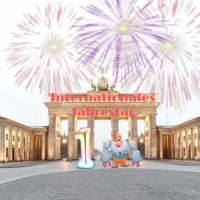 Spinnifix
Posts: 17,940
Ambassador
Hello Friends
This thought occurred to me today: There are badges for everything, only one thing is missing, the points. You could also get badges of points.
While there are rewards for achieving this legendary status, that's not what this is about. I didn't get anything for my 10,000 points because the system had changed. So you could at least get badges for it. Points are also stored in the profile, like the other things. That's why I'm doing this survey.
Feel free to comment below for what you think.
The team of CMs will then consult and make their decision.
🥇 Badge for points 🔘
79 votes

💓
Where there's a will, there's a way
💓 
😉
One look at my profile would help everyone!
👍 
Did you know that there is now an
international room
for German - French - Spanish?
 🍐
Player Expert for Papa Pear
🥥