Create your own King Community Forum signature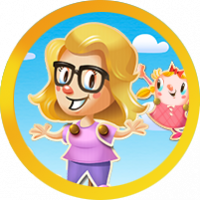 Elsa
Posts: 33,363
Community Hub Moderator
🌻 New here? Sign up to participate HERE!
Have you ever wanted to be creative but didn't think that you had the talent? Would you be interested in learning how to create your own King Community signature?
Our community is now offering you the chance to add a personalized forum signature and you can read more about it here:  🎨 🖌 Community Artists Workshop! King Community Forum signatures
Once you reach level 4, you have the option of creating your own personalized signature. 🙌 🥳 Check out HERE all the different King Community Levels. 
Signature Guidelines:
A forum Signature is your personal signature at the bottom of all your posts & should represent you. It should not to be used as a Billboard or Advertising Space. 
No one wants to scroll through a page-long signature, just to be able to read forum posts, so please keep signatures modest.  
Ideally use up to 1 image.
Images size: for example, Community Managers image signatures are 686 x 120px. We recommend
Images will be scaled to a maximum height of 150px.
Also, note that signatures can be up to 500 characters long.
Attached you will find a pdf with detailed instructions on how to create your own signature.
Please note that Forum staff may remove inappropriate signatures. Check out HERE our Terms of Use.
🌈________________________________________________________ 🌈