🎶 Meet the Team behind the audio magic and give us your feedback
HERE!
🌶 News & Hot topics
HERE
! // 🎀 Discover all King games
HERE
!
📬 New Monthly Newsletter!
Don't miss it!
✅ Na, Lust auf einen neuen Wettbewerb mit Zahlen? 2️⃣2️⃣2️⃣ ( BEENDET )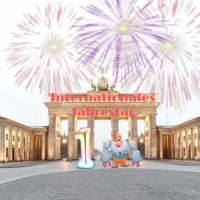 Spinnifix
Posts: 18,540
Ambassador
Hallo Freunde
Ja, es ist wieder Zeit für einen ganz neuen - kreativen & spektakulären Wettbewerb.
Dieses Idee stammt von meiner lieben Freundin Ina @DieOmimi 😘
Danke dafür.🤗 Mit der Überarbeitung von dieser Idee wurde ein ganz toller Wettbewerb daraus gezaubert.
Der Wettbewerb besteht aus Zahlen aus den Screenshots der Spiele.
Ich erkläre es Euch in aller Ruhe.
Bitte postet aus Euren Spielen 1 - 3 Sreenshots: Ihr spielt ein Level der Wahl oder das aktuelle Level.
Jeder Spieler darf nur 1 - 3 Bilder posten.
Der Screenshot muß 3 gleiche Zahlen hintereinander beinhalten. Zum Beispiel - 344409 -
Dafür werden 3 Gewinner mit 20 GB belohnt
Wer zum Beispiel: 4 gleiche Zahlen hintereinander hat : - 6666051 - bekommt einen Booster der Wahl für sein Spiel.
Wer zum Beispiel : 5 gleiche Zahlen hintereinander hat: - 01288888 - bekommt 2 Booster der Wahl für sein Spiel.
Die Zahlen dürfen nur von 1 - 9 sein!!!!
Es ist egal an welcher Stelle die Zahlen stehen!
Booster der Wahl heißt: die man immer bekommt, keine speziellen Booster. - Wie zum Beispiel: Party Booster. - Dafür könnt ihr gerne das UFO bekommen.
Man kann 20 GB gewinnen und zusätzliche Booster. Von den Spielern werden nur 3 Gewinner gezogen. Man kann aber auch 4 oder 5 Zahlen haben.
Zu den Boostern ein kleiner Hinweis: Es könnte Probleme beim Übertragen auf den PC geben!!!
Somit könnt Ihr Euch raussuchen mit welchem Gerät ihr spielen möchtet.
Wer nur einen PC hat, der könnte wenigstens einer von den 3 Gewinnern für die 20 GB werden.
Hier soll natürlich keiner leer ausgehen und wer sich an die Regeln hält bekommt dieses tolle Abzeichen.
Dieses schöne Abzeichen hat die liebe Liz und Candy Crush Moderator @bearwithme gemacht.
Vielen herzlichen Dank dafür.😘
Bitte denkt an die deutsche Sprache!!!
Der Wettbewerb startet 4.6. - 18.6. 2021 um 15 Uhr
❓ ❓❓ Falls Fragen sind und Ihr es nicht richtig versteht, gibt es die Unterstützung von der lieben Ina @DieOmimi mit! ❓ ❓❓
💓 Ich wünsche Euch viel Spaß 💓

💓
Where there's a will, there's a way
💓 
😉
One look at my profile would help everyone!
👍 
Did you know that there is now an
international room
for German - French - Spanish?
 🍐
Player Expert for Papa Pear
🥥
This discussion has been closed.