🎶 Meet the Team behind the audio magic and give us your feedback
HERE!
🌶 News & Hot topics
HERE
! // 🎀 Discover all King games
HERE
!
📬 New Monthly Newsletter!
Don't miss it!
🌿 🥀 10. Juni – Tag des Gartens 🍏🥔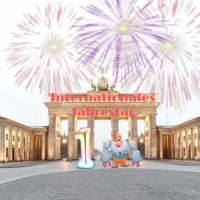 Spinnifix
Posts: 18,565
Ambassador
Hallo Ihr Lieben
Es ist eine Abzeichen - Veranstaltung
In den vielen Bereichen wurde so etwas schon gemacht und ich dachte mir, das könnte ich doch auch machen.
Also stöberte ich im Internet und fand dieses:
Warum wird dieser Tag gefeiert?
Den deutschen Tag des Gartens gibt es schons eit 1984. Der Feiertag soll die Bedeutung des Kleingartens in das öffentliche Bewusstsein rücken und vor allem Stadtmenschen die Freude an der Natur nahebringen."
Viele ziehen sich nun in ihren Garten zurück und die Menschen legen sich immer mehr einen eigenen Garten zu um sich zu erholen oder um etwas beschäftigt zu sein.
Schön an der fischen luft.
🥬 Hier könnt ihr euren eigenen Garten posten! 🌽
Ich möchte noch mal daraufhinweisen das hier nur in deutscher Sprache gepostet wird!!!
Dieses wunderschöne Abzeichen hat meine Freundin und Candy Crush Moderatorin @bearwithme für uns gemacht. Dafür möchte ich mich 💓lich bei ihr bedanken. 🤗


Dieses Abzeichen ist nach Eurem Kommentar in eurem Profil. 😉
😋 Ich wünsche Euch viel Spaß beim Posten 😋

💓
Where there's a will, there's a way
💓 
😉
One look at my profile would help everyone!
👍 
Did you know that there is now an
international room
for German - French - Spanish?
 🍐
Player Expert for Papa Pear
🥥
This discussion has been closed.