👧 15 October – International Women's Day in Rural Areas 👩‍🦰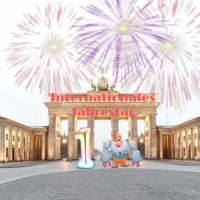 Spinnifix
Posts: 21,126
Sweet Legend
15 October: International Women's Day in Rural Areas
At the UN World Conference on Women in Beijing in 1995, three non-governmental organizations came up with the idea of a global initiative, which eventually culminated in the proclamation of an "International World Rural Women's Day".
Women crucial for rural development
Officially proclaimed by the United Nations as World Day of Reflection, International Women's Day in Rural Areas was first celebrated on October 15, 2008. The day was based on Resolution 62/136, adopted by the UN General Assembly on 18 December 2007, according to which "women in rural areas, including indigenous women, have a crucial role to play in promoting agricultural and rural development, improving food security and combating rural poverty". In synergy with the United Nations Agency's World Food Day agenda on 16 October, the Day of Remembrance for Rural Women was established on 15 October to demonstrate the close proximity to the importance of rural women's work in terms of world nutrition.
Since 1997, the Women's World Summit Foundation has led the dissemination of this initiative as a major global campaign. Every year, the foundation raises the necessary financial resources to print around 15,000 posters, information material and an "Open Letter to the Rural Women of the World" in five languages and to send them worldwide. Increased media work is intended to sensitize the public and decision-makers to the problems of women in rural areas.