Badge of the month - November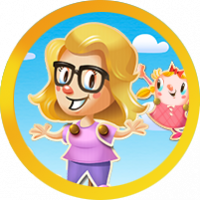 Elsa
Posts: 34,908
Sweet Legend
No account? Just sign up here! 
Hope that you enjoyed our October of the month badge. Now it's time to move on to the next month. 
November's question is ……………….. What's your favorite Candy?
Simply tell us what your favorite candy is (you may include images, GIFs, quotes etc. but please keep it clean and user friendly) and you will be awarded with this 👇 super adorable badge created by our @Crazy Cat Lad!
This discussion has been closed.