👑 Pro Players - Welcome to the Community!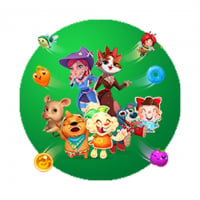 Dear Community!
You may have noticed we have a new rank in the forum: the Pro Players👑 are in town!
Let us tell you some more about them.
⭐️ What is a Pro Player 👑?
A Pro Player is one of the world-wide best players in the Kingdom. Pro Players play more, they are on higher levels and/or they have been around for the longest time- really proficient and almost professional in their fav King game(s)!
⭐️

How do we know who is a "Pro"? 
When a player links their Community and their King accounts, we can see their progress in the game and give them the recognition they deserve, here, in the Community.
⭐️ Could YOU be one of them?
There's an easy way to find out! Link your Community and your King account HERE, and we'll let you know if you're among the Pro Players! We'll update the list regularly, so the process can take a bit longer
⭐️ I'm a Pro Player, what now?
Comment here below 👇️, and we'll add this awesome badge to your collection:
Comments