Community account FAQ:s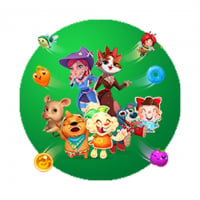 Need help with your Community account?
Issues accessing your account or simply need to edit your account details?
Here are our most common questions related to managing your Community account.
Close or delete your Community account
If you no longer wish to have an account in our Community, please send a Private Message to any of our Community Managers and they will help you out.
To do so, just head over to the threads titled 💬 Need to talk in private to a moderator or Community Manager? Write here!
There's one of them in every game Community and in the Players' Corner 😊
Our Community Managers in the forum are @QueenB @FluffyDinosaur and @Snow_Rider
Turn off notifications
Do you get too many notifications via email or here in the Community?
You can easily turn them all off or choose which notifications you want to receive and via which channel. Check our support page HERE for help with notifications.
Reset password
If you have forgotten your password, you can reset it by clicking on the 'Forgot?' next to the password field when you log in. 
You will then receive an email with a link to reset your password and access your account again.
Forgot the password function or reset link doesn't work?
In case the reset password link doesn't work, if you have entered your email incorrectly on your account or because of any other reason are not able to reset your password. 
You can then reset the password by contacting our Player Support instead HERE. In this case, please provide the following details in your email for a swift reply and solution:
-Your Community username
-Email address your Community account is registered with
Our Player Support will then get back to you within 72 hours and help you to access your account. 
Change username or email address on your Community account
In case you want to change your nickname or email on your Community account, please send a Private Message to any of our Community Managers that we mentioned above. They can help you out with changing this on your account.
Change to a personal avatar
You can choose a new avatar among over 20 different King game characters in your profile settings.
When you have reached Level 5 here in Community, you can also have a personal avatar on your account. Find more information on the Community level rankings HERE.
To add your own avatar to your profile, reach out to any of our Community Managers via a Private Message and they will upload it to your account.
Remember to not use any copyrighted photos or pics on your profile. All material that is copyrighted by any other company than King may get removed from the site including the avatars. 
This discussion has been closed.