👑🧑‍💻The Kingtastic Group of King Community Animators! 🧑‍🎨🖼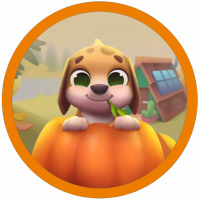 EOTheGr8
Posts: 2,737
Level 5
Hello everyone!
As most of you all know by now, our dear @Queen_Elsa and I have started teaching a bunch of community members who were interested in learning how to animate! So I'm here to introduce you all to the Kingtastic Group of King Community Animators! Here is the full list of members a part of this club: ⤵️
Starting off with @Queen_Elsa the woman, the myth, the legend! The original animator herself! If it wasn't for her, I wouldn't be where I am today with my animation skills. Thank you so much, my dear friend! ❤️
Next we have out first group of animators! @Nico4991 @Shagunpro and @DarDarW! These talented community members were great students, and I personally enjoyed these people!
A newer addition to that group is @Princess_Jessica. She was also a great and cooperative student in that group, and you can now find her in the Candy Crush Jelly forum as she is the newest Jelly Mod! Congratulations, my friend! 😄
Here are the list of projects done by all of us:
Now to our newest group of animators! The second group! @LeFlarcane @lalopez6715 @pillow6 and @Terri_1! I have recently started mentoring these people, they are already learning very quickly, and are all very fun to be with! I am still teaching them more about animating, so the only project we have as of now is: [Coming soon! 👀]
Congratulations to our Kingtastic Group of King Community Animators! 🎉