⭐️ The Community has a brand new look! Learn what's changed and give us feedback on the new layout
HERE!
Daily Check - Crushilicious Games Season 1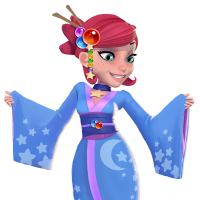 Hello Candycatchers!
Comment below every day during Season 1 to earn points for your team.
Rules
Comment ONCE a day
To avoid confusion and multiple posts during the day.
I will be counting 24 hours after the game was announced.
New days will start 8AM GMT (UK-Time).
You can use this to convert to your time.
This thread is available till the end of the season, don't forget to drop by every day to earn points.
Comments
This discussion has been closed.