🤩
Wanna get an animated card featuring your fav character?
Choose your own and send it to your loved ones
HERE
⭐️ The Community has a brand new look! Learn what's changed and give us feedback on the new layout
HERE!
👨‍🍳 Community's Masterchef 👩‍🍳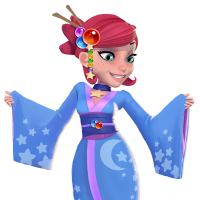 Ready to share with us your chef skills? Flex your delicious homemade recipe. 🍲
To celebrate September! We start off with the community's very own, Masterchef!
Post a photo of your creation, you can also just share the recipe with us or just come see this eye-candy challenge! You will get this amazing badge.
Comments