⭐️ The Community has a brand new look! Learn what's changed and give us feedback on the new layout
HERE!
Why and when do you play King Games? - We want to know! (Answer for a chance to win Gold Bars!)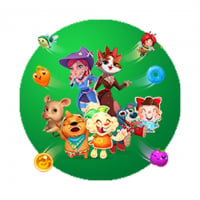 Dear Community,
Today we need your help to understand better how you feel about our games to make them even sweeter!
That is why we ask you to fill out this survey HERE. ✅
It only takes 2 minutes! On top of that, by the end of this month, we will give 20 Gold Bars to three of you for submitting an answer and leaving a comment in this thread. 🎉
If you feel like you want to dive deeper into this topic, leave a comment, and we will be more than happy to read it!
Please don't forget to check our Terms and Conditions!
Comments