✍️ Subscribe here to the King Tagging List!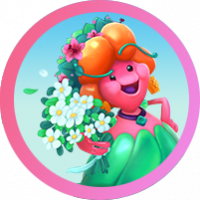 Lola_Pop
Posts: 11,985
Community Manager
👨‍👩‍👦‍👦 New to the Community? Register here in just 2 seconds!
Hello King Community!
Would you like to be informed about everything that's going on in the Community?
Never miss any contest, any important thread?
You know who can help you, don't you?
It's our Tagging Queen @Diamond Lim , of course!
💫Comment below to be added to her legendary tagging list!
💫And if you would like to get less tags than the ones you're getting at the moment, here's also the place to "unsubscribe"!
👉️ Bear in mind this is for her general tagging list, so no game related!
Just a comment, and you'll never miss out anything in the Kingdom again!
Comments