💍Join the Diamond Diaries Level 2000 Celebration
HERE
🌶 News & Hot topics
HERE
! // 🎀 Discover all King games
HERE
!
Behind the scenes (Part 5)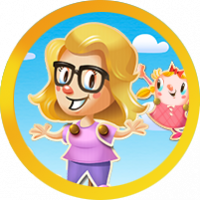 Elsa
Posts: 31,460
Community Hub Moderator
@PrettyBubbles and I hope that you are enjoying these videos. Let's finish today with the last two day in the life videos. 
A Day in the Life of a Data Scientist at King: Ran Wu
A Day in the Life of a Marketer at King: Stéphie Dobe
We found this video interesting for you and hope that you enjoy it too. Working as one team.

🌈_________________________________ 🌈_____________________________ 🌈
Leave a Comment