🎨 New in the Hub: The Art Nook!
Share your King Fanart!
☀️ Introducing the King Accessibility Heroes! Check it out
HERE
🌶 News & Hot topics
HERE
! // 🎀 Discover all King games
HERE
!
Why Shuffle Cats is ending.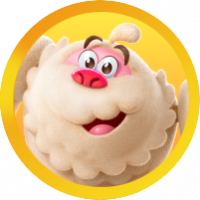 Ladyluck_54
Posts: 1
Newbie
There is a lot of speculation about shy Shuffle Cats is being cancelled by King. It's very simple. They don't make money on it. I haven't spent a cent on that game, and I'm sure many haven't, either. King is a large corporation, and the only thing they care about is making money. They don't give damn about their players. I'm done with King games. I have spent money on other games, but no longer. I won't support a company who won't tell us the real reason why they are screwing us, and won't give us a game or two to play for free, even if we give them our money on other games.