💃 It's the Women's Month in the King Community! - Meet @Alexandra_K!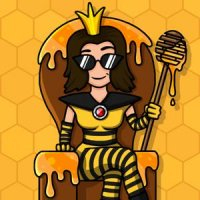 QueenB
Posts: 7,939
Community Manager
🌴 No account? Just sign up here!
Dear Community,
March has started and that can only mean one thing: it's time to celebrate the king-tastic female talent we have in the Community- and in our games 💃
As part of our Women's Month celebration in the Community, we've interviewed some of the most interesting Queens of the Kingdom. Here's one of those interviews!

This week, we would like you to meet Alexandra - @Alexandra_K 👏👏
She is an IT Auditor from the Activision Blizzard team. Check what she has to say to inspire you all 😃
💫 What was your dream job as a child?
I wanted to become a flying trapeze artist! The lust for danger is still there, so I chose to be a Cybersecurity and IT Auditor 😊
💫 What do you like about being an IT Auditor at AKB?
My job involves interactions with many different departments across the whole group and that is what I enjoy the most! Sometimes, I can start my day having a call with the IT Team in Barcelona discussing Application Security and finish it with a great discussion with the legal team based in the US. So, if you still think a job in audit is boring and monotonous, I can convince you otherwise!
💫 What are you challenges women face in the gaming industry?
From my personal experience, I felt a bit shy and not confident about how I should present myself in the industry as a professional since I had the experience of being told that "Technology is still a men's world and what can a young lady bring to the table". However, the experience at ABK is so different. From the very first communication, I felt supported and respected, and I hope that every woman in the gaming industry can experience such a high standard of professionalism and support.
💫 Any advice for the women out there wanting to join a gaming company?
Don't be afraid! There are many people out there who are willing to support you so just follow your dreams and ask for advice if you need it.
💫 Who inspires you and why?
So many things! My family, my colleagues, the beautiful city of London (even the lockdown version of it😊). I try to look for motivation and inspiration in small things every single day so I hope that this little interview of mine can also inspire women out there to pursue a career in gaming!
💫 Fun facts about you?!
Once, I traveled to the Arctic Circle in Russia. It was very cold... 🥶
Thank you, @Alexandra_K for your time and for these inspiring answers ❤️ And now, let's all show her our love and gratitude below!! 👇👇