🎶
Meet the Audio Team
and share your feedback
HERE!
🗞
September Monthly Newsletter
HERE
🌶 Check our
Hot topics
HERE
Introduction / Question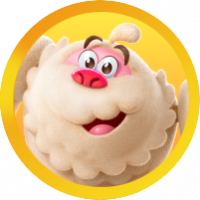 Rainbowmon
Posts: 20
Level 2
Hello everyone! I'm Rainbowmon, and I just joined these forums. I've had a King.com account that I use on/off for a while now, but didn't even know there was a King forum until Crash: On The Run launched recently... I play a lot of video games, especially platformers (not usually on mobile though), and also have a huge soft spot for animation. Thus far, I've really been enjoying Crash: On The Run - it is a little flawed, but something about feels... Different from other "endless" runners I've played. I guess the Crash franchise lends itself surprisingly well to the genre? In any case, I hope everyone else has been having as much or more fun with it than I have!
I do have one question, though. Apparently, there's supposed to be a way to upload a custom avatar on here? How do I do that? I'm only seeing the option for the various default forum avatars, and would like to have it match that of my main King.com account. Do I need to reach a higher forum level or something to do that...?