🐟🐠 Annoyance fish in the candy games 😔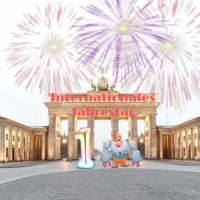 Spinnifix
Posts: 17,781
Ambassador
Hello Friends
Yes, it's time for a discussion again.
Each of us or many of us play the 4 candy games. In these games there are fish that are usually supposed to help in the game.
Unfortunately the fish do what they want and so you are forced to use boosters or gold bars to end the game. Just not everyone has many boosters or gold bars in the game.
Some of us don't buy anything. That's why you start all over again and hang on to the levels for a long time.
I always go through the idea areas and for the 2 years since I've been here an idea has been running --- train the fish.
Has not yet been implemented. It's really bad with the fish in Candy Soda.
With this discussion I want the studios to become aware of this.
Then what are the fish for? Every player complains about the fish. Even I noticed it now at the difficult level in soda. Please discuss with !!
Many Thanks🤗
@Nix66 @Miss_Dani @channie8 @Diamond Lim @Freddy_
Please the lists !!! Thank you🤗

💓
Where there's a will, there's a way
💓 
😉
One look at my profile would help everyone!
👍 
Did you know that there is now an
international room
for German - French - Spanish?
 🍐
Player Expert for Papa Pear
🥥