❗❗❗ I want to make something clear! ❗❗❗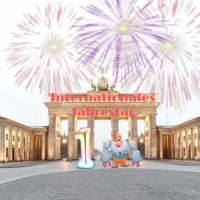 Spinnifix
Posts: 18,513
Ambassador
Hello dear players
I want to get rid of something. I've been here for over 2 years and saw the chaos and was not feeling well. You were sent back and forth and no one really saw through. So I've made it my business to improve something. Usually I just wanted to get the idea areas in order. That's why I called a call for help in my profile. Some came and answered. So I then had a team of volunteers. I like to emphasize it. We helpers are all here voluntarily and are not paid or have an employment contract. It is important to us that the players are welcome here and find their way around. The team and I then discussed that we wanted to improve the community.
Here is the contribution to it:
The team consisted of: @Glenn1972 , @Nck ,  , @Spinnifix , @Elsa and of course me @Sofia1992 .
More helpers came later: @debrichmond @ShannaSkywolf
A lot has already been implemented. If you read this post through, then you realize it. You are welcome to post suggestions there. Some things can be implemented immediately, some unfortunately not and others come later.
Since I've been here, I've tried very hard with discussions and surveys, as well as conversational discussions. Everything is well received. But there are also players who can only criticize you and make patronize. It is therefore discussed a lot and the players do not feel comfortable. Unfortunately, the players write to me privately and ask for help. Which I find very nice when she asks me for help. In the posts I can calmly explain everything again if it is not understood. That's what I'm always there for. But the contributions should not be used for negative purposes. Everyone is welcome to open a discussion or poll if they care. You could like to discuss your problem there. But please remember that all players are here and we don't want to scare them away. I'm always there for all players and help where I can. You can always contact me.
I can't always vote on polls either, but I'll honestly say why, as it's difficult to decide which one to choose. I continue my discussions and surveys as I come up with. I hope that explains a lot and you can now see it more clearly.
I do a lot of public and private.
Thanks for reading !!

💓
Where there's a will, there's a way
💓 
😉
One look at my profile would help everyone!
👍 
Did you know that there is now an
international room
for German - French - Spanish?
 🍐
Player Expert for Papa Pear
🥥