Say hi to the team behind the Audio Magic!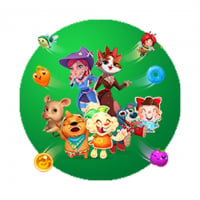 CommunityTeam
Posts: 1,903
System
🌻 New here? Sign up to participate HERE!
🌷 Read our House Rules HERE!
Hello King-tastic players!
It's time to meet our Audio Stars: the team behind the sounds and music in our games! 🤗
🎶

Meet Vanesa, our awesome Audio Director!



🎶 Say hi to Dom, our Audio Producer, in charge of the production of music tracks and sound effects for our games!
🎶 Wanna get to know our Audio Designer & Composer Seb? Click play!
🎶 Watch Sound Designer & Composer Edu work his magic!
🎶 Listen to our "Nanana girl"- the great Sound Designer & Composer Gabriele!
🎶 Meet our rockstar, Senior Composer and Sound Designer Guillermo!
Just welcome them to the Community with a sweet message right here below!
Don't forget to browse the Audio Lab for more and give us feedback about the sound in your favorite game:
Leave a Comment