Whose birthday is today, November 18?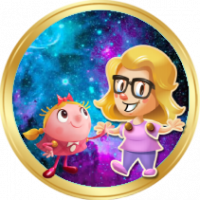 _Elsa_
Posts: 36,078
Sweet Legend
Who's the leader of the club that's made for you and me?
M-I-C-K-E-Y M-O-U-S-E
Hey there, Hi there, Ho there! You're as welcome as can be!
M-I-C-K-E-Y M-O-U-S-E
Happy Birthday, Mickey Mouse!
Mickey Mouse is more than just a character, he's an iconic figure for the Disney brand. But he almost didn't exist. Mickey Mouse was only created as a replacement for Walt Disney's original successful creation, Oswald the Rabbit. Oswald was made by the Disney studio for Charles Mintz, a film producer and distributer through Universal Studios. With so much success from Oswald, Disney asked Mintz to increase the studio's budget, but instead Mintz demanded Walt take a 20 percent cut. He then reminded Disney that Oswald was owned by Universal and that he had already signed most of Disney's current employees to his new contract. Disney refused to sign the new contract, finished the final Oswald comic of his contract, and ended his work with Universal. 
With just himself and two loyal animators, Ub Iwerks and Les Clark, Disney had to start from scratch. From this experience, he learned to make sure he owned all the rights to characters produced by his company. His inspiration for Mickey came from a tamed mouse at his desk at Laugh-O-Gram Studio in Kansas City, Missouri. The original name for the character was Mortimer Mouse until his wife, Lillian, convinced him to change it, ultimately creating Mickey Mouse. 
 On May 14, 1928, Mickey appeared in a test screening of the cartoon short "Plane Crazy" but failed to impress audiences and attract distributors. Walt then produced a second Mickey short called "The Gallopin' Gaucho", which also suffered from a lack of distributor interest. "Steamboat Willy", first released November 18, 1928 in New York, was co-directed by Walt Disney and Ub Iwerks. Intended as a parody of Buster Keaton's "Steamboat Bill, Jr.", it was the third Mickey film produced and the first to find a distributor, serving as Mickey's debut. (Source)
Artists who have drawn Mickey through the years have referred to him as Walt Disney's "alter ego" and have said he "represents the world of animation." 
Some facts about Mickey Mouse:
1.- Mickey Mouse made his debut on Nov. 18, 1928, in the animated short "Steamboat Willie" at the Colony Theater in New York City. That film also marked the public debut of Minnie Mouse. Both Minnie and Mickey had appeared previously in "Plane Crazy," a short film that was distributed after "Steamboat Willie."
2.- "Steamboat Willie" was the world's first cartoon with synchronized sound and featured Walt Disney's own voice for Mickey's squeaks.
3.- Back in the day, a Mickey Mouse cartoon could include more than 10,000 drawings for a seven and half minute film and could take anywhere from six months to two years to complete.
4.- More than 100 Mickey Mouse cartoons were produced during the 1930s and were shown at theaters with feature films, newsreels, serial dramas and comedies. Disney's shorts were so popular that moviegoers would often ask if a Mickey cartoon would be part of the show before purchasing a ticket, according to Robert Tieman, author of "The Mickey Mouse Treasures."
5.- Mickey Mouse made his first live, in-person appearance on March 12, 1931, in Los Angeles in a live stage show called the "Mickey Mouse Idea."
6.- Arguably the most successful piece of Mickey merchandise was the iconic Mickey Mouse watch. Debuting in June 1933, more than 2.5 million watches were sold in the first two years of production, and a Mickey Watch was even included in the time capsule at the 1939 World's Fair in New York.
7.- Mickey made his first color film appearance in "The Band Concert" in 1935.
8.- Mickey's white gloves made their first appearance in 1929's "When the Cat's Away."
9.- While you may be familiar with Mickey's friends like Donald and Goofy, he also has quite a large family! His nephews Morty and Ferdie may be the most recognizable, but Mickey also has more than a dozen cousins, uncles and grandparents, including Uncle Maxwell, a college professor, Cousin Digger, an Australian rancher, and Uncle Louie, a French chef.
10.- In honor of his 60th birthday, Mickey Mouse was given a place in the Smithsonian Institution. In 1988, Walt Disney Studios donated six original animation drawings from "Steamboat Willie" to the National Museum of American History.
11.- Walt Disney has said that silent film star Charlie Chaplin was one of the inspirations for the character of Mickey Mouse. "We wanted something appealing, and we thought of a tiny bit of a mouse that would have something of the wistfulness of Chaplin...a little fellow trying to do the best he could," Disney said, according to Tieman in The Mickey Mouse Treasures. Ub Iwerks, the artist who helped Disney first design Mickey, said of the character, "People accepted him as a symbolic character, and though he looked like a mouse, he was accepted as dashing and heroic." (Source)
Today Mickey Mouse would be 93 years old. The love of his life, Minnie Mouse is also celebrating her birthday today.
Walt Disney and Ub Iwerks created "Minerva" Mouse in the style of a "flapper girl." She's best known as Mickey's girlfriend, but she's also friends with Daisy Duck and Clarabelle Cow. Her November 18 "birthday" marks the day in 1928 when she made an appearance in the film "Steamboat Willie." Whether or not you're a die-hard Disney fan, take some time to learn a little more about one of the world's favorite cartoon characters.
She's developed as a flapper girl, a popular style at the time and a symbol of freedom and modernity, but for comedic effect her heels were too big, creating many moments of slapstick where she was falling out of or over her own feet. 
As Minnie and Mickey's relationship blossomed she began playing more damsel in distress roles. Oftentimes, Mickey had to rescue her, and his rate of success helped to play into a large portion of the comedy. 
Additionally, as she started in the late 1920s as a flapper, a much more progressive and forward fashion and time, throughout the mid-century her appearance became more conservative as the culture did as well. In the 1940s and 50s, Minnie looked much less like the rambunctious flapper of the Roaring Twenties and more like the dutiful housewife of the mid-century. (Source)
So what are you waiting for? Let's do some googling today to post things about Mickey Mouse and Minnie Mouse.
Comments