What does your zodiac sign say about your gaming?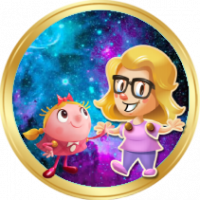 _Elsa_
Posts: 36,081
Sweet Legend
"Hey Kimmy, what's your zodiac sign?" asks Tiffi. "I overheard a couple of community members talking the other day about their zodiac signs. They were mentioning the time of year they were born and what zodiac sign their birthday fell into."
Kimmy appears to be puzzled because she doesn't have any idea what her sister is talking about. 
"I found this chart on Google," Tiffi says. "It tells you what your zodiac sign is when you connect it to your birthday. For example, my birthday is January 23 so my zodiac sign is Aquarius."
Kimmy looks at the list in Tiffi's hand to see what her zodiac sign is.
"Well my birthday is November 12," says Kimmy. "So what is my zodiac sign?"
Aquarius (January 20 – February 18)
Pisces (February 19 – March 20)
Aries (March 21 – April 19)
Taurus (April 20 – May 20)
Gemini (May 21 – June 20)
Cancer (June 21 – July 22)
Leo (July 23 – August 22)
Virgo (August 23 – September 22)
Libra (September 23 – October 22)
Scorpio (October 23 – November 21)
Sagittarius (November 22 – December 21)
Capricorn (December 22 – January 19)
"You are a Scorpio," says Tiffi.
Tiffi does her usual Google search and finds this neat list of the zodiac signs and how they relate to our games.
Kimmy looks at her sign, Scorpio, and it makes sense. When she does play CC Soda Saga she doesn't give up until she clears the level. 
"Tiffi, I think your Aquarius sign suits you well," says Kimmy. "Hey, let's ask the community members what their zodiac sign says about their gaming!"
So what does your zodiac sign say about your gaming?
Comments