⛔
Player Support Team
There is a delay on replying back!
HERE
🥇 Events for repeating badges 🥉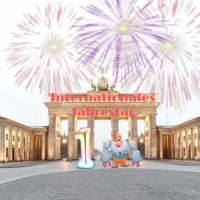 Dear Players 🌼
It is the case that we cannot participate in the events everywhere and at all times.
There can be various reasons.
We see badges and these events have ended and can no longer participate. They are such beautiful and adorable badges that you would like to have yourself.
That's why I'm doing this survey. 📝
It would be nice if there were events to get these badges.
How would you decide: for or against?
Have a nice day everyone 🌞
Comments