Member of the Month-March 2023: Nadia1770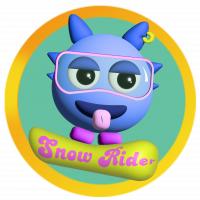 Hooray! We have our next Member of the Month for this March who is …. 🥁🥁🥁 @Nadia1770 ! 
Shout out to her! You've been an awesome and highly supportive community member! 👏👏👏 
You deserve the Member of the Month badge, a permanent entry in the Community Hall of Fame and 200 Gold Bars for your favorite game.
🎤 Taking this chance, we've asked a few questions about her journey in our community. Let's pass the mic to @Nadia1770!
💫Which of King's games are you currently playing and what do you like about them? Which one is your fav?
I started playing Candy Crush Saga and then Soda and Jelly when they first released! The same with Friends! However, my absolute fav was and still is the Royal Championship!!
I am very sad that this favorite part of Jelly is discontinued! I am very disappointed for this!
💫What's your best memory with King games? And in the Community?
My best memory was a lot of years ago, when me and some friends started playing CCSaga on facebook and we had a "competition" on the map, who of us is first etc. This was for a short time, maybe some months! Then my best memory is the Royal Championship and the endless Nights and Days playing, trying to be in first position! Opponents, "bots", "No Internet Connection", endless discussions in the Community, great times that will be missed.
💫Do you have any expectations from the Community?
Yes, to be alive again as it was 2-3 years ago....
💫What do you like the most about our Community?
Sometimes it was the Royal Championship! Now helping some new member, something here, something there, that's it!
💫If you could change anything about King (games, community, etc), what would  it be?
Bring back the Royal Championship or something similar or even better! I want to see Arenas again!!!
💫How did you find about the Community?
My husband @Nikolaos_Prodromidis who is a Jelly mod!
💫Anything else you'd like to share?
I want to share my love to all of you!!! ❤️
Thank you for your interview, @Nadia1770 !  As you all can see she is a big fan of Jelly and the Royal Championship event. We truly understand how much fun players had during Royal Championship! Although we said goodbye to it, we'll expect more fun and exciting events in Jelly! Stay tuned!
Comments
Leave a Comment