(ENDED) 🌈 Pride Month Competition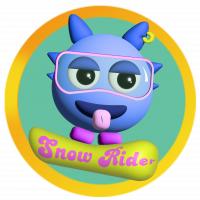 This June, we're celebrating Pride in the community! For this occasion, we've prepared a special competition in Hub to spread love and kindness.
For each game, we're running pride contests, where everyone has an equal chance to claim a pride badge. To enter the competition, you need to collect all badges from 12 games! Once all badges are gathered, let us know in the comments below, and be ready to get this exclusive Pride Badge 2023! 
But that is not all! On June 30, we'll select 5 lucky winners who can win 30 Gold Bars. 
Good luck and happy Pride Month! 🌈
Find Terms and Conditions here
This contest is running until 23:59 CEST on the 29th of June.
Comments
This discussion has been closed.