🤩Welcome the New Superstar Team
here
!
🦸‍♀️ Queens of the Kingdom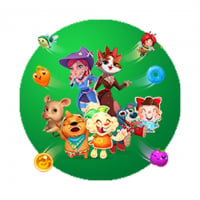 Community_Team
Posts: 1,846
System
New to the Community? Register here in just 2 seconds!
There's a motto at King: a great Saga needs all sorts of heroes. It defines how we feel about diversity!!
It's the International Women's Day on Sunday (8th of March), and we want to celebrate this part of our culture that makes it possible to have many great women creating the most amazing games.
Is there a better way to do it than giving them the mic? We will post personal interviews with some of the Kingdom's Queens every Wednesday during the month of March, so that the Community is filled with their strength, their values and their girl power!
It's time to be inspired by some of our Queens:
@Sally82 , Senior Game Producer
@Val_Kyrie , Game and Narrative Designer
@FarmBrina , Head of Farm Heroes Saga
@Vito_Bubblific , Level Designer
@WonderDog , Senior Agile Testing Lead
@LaFourmi , Senior Agile Testing Lead
@gabrielle07 , Principal UX Researcher
Check out these contests and threads in the Community as well!! They are full of Girl Power 💪
💜 King Community: Tell us which woman inspires you and win Gold Bars
💜 Pyramid Solitaire Community: Women & Adventurers Unscramble
💜 Blossom Blast Saga Community: Which great woman in history are you?
💜 King Community: Who is your favorite female King character?
And that's not all! Stay tuned for more surprises during this Women's Month!!
Leave a Comment